What the future holds for the commercial furniture industry
With the New Year upon us, it's time that we take out the crystal ball and try to see what the future has in store for the world of Commercial Interiors. With remote work becoming a new normal, on top of new social distancing solutions in the offices, it can be hard to know precisely where the future will take us. Below is our list of Commercial Interior design trends that you'll spot in businesses around the country in 2021.
Nature Elements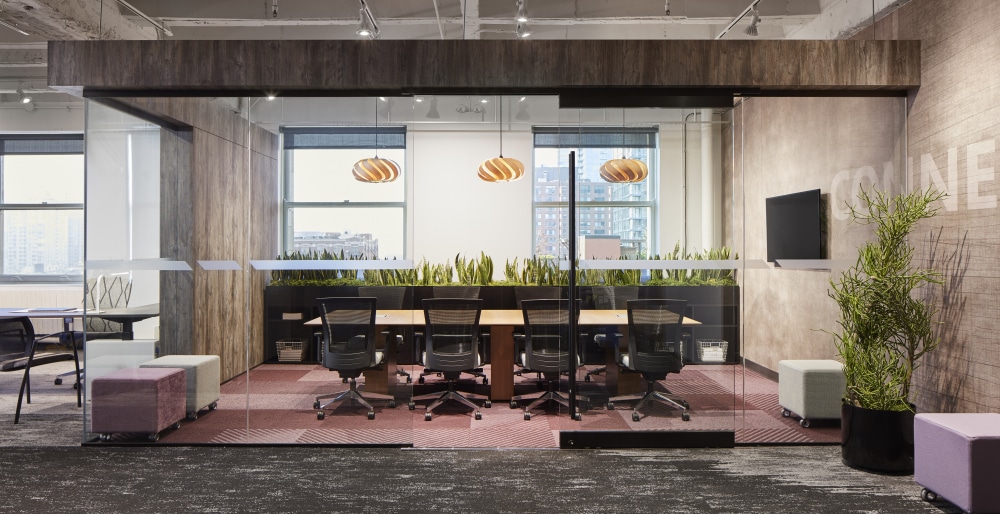 Bringing nature indoors will give people the connection they need to the exterior world during the workday. Nature elements are great for walls and ceilings, bathrooms and kitchens, and everything in between. You'll discover the trend trickles into each of the categories below. Whether it's light wood grains, natural colors, or sustainability, clearly nature will dominate in 2021.
Grey Interiors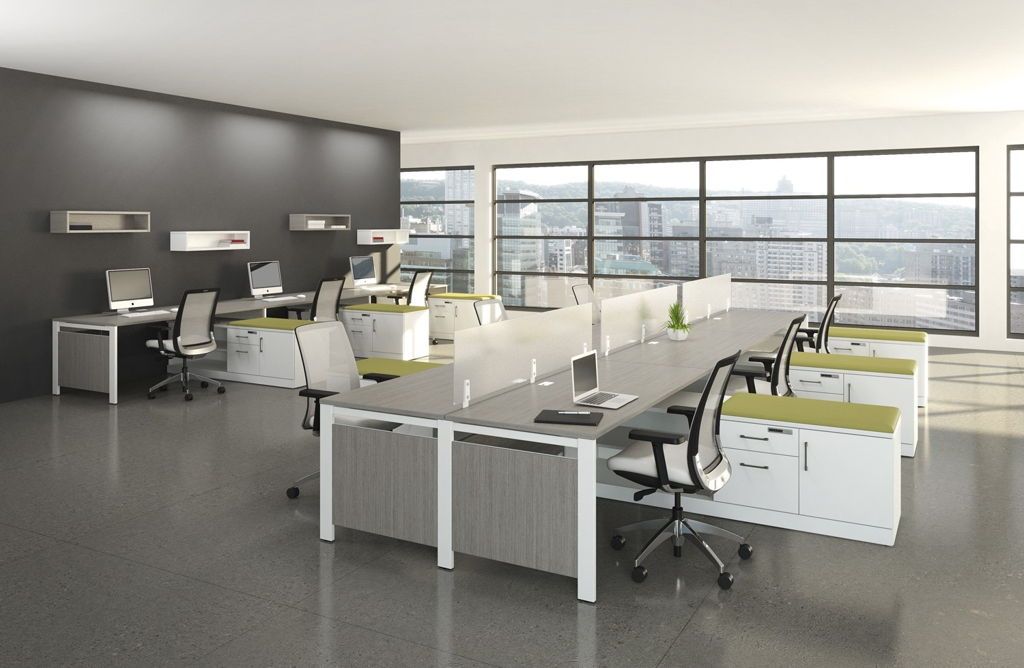 The world is a hectic place and painting the walls in a bright color palette can increase the stress we feel throughout the day. With neutral colors, you can bring a sense of calmness to your business. With that being said, grey does a great job of blending technology into modern yet elegant spaces. There's a good reason why it's the front runner when it comes to color trends in 2021.
Light Woods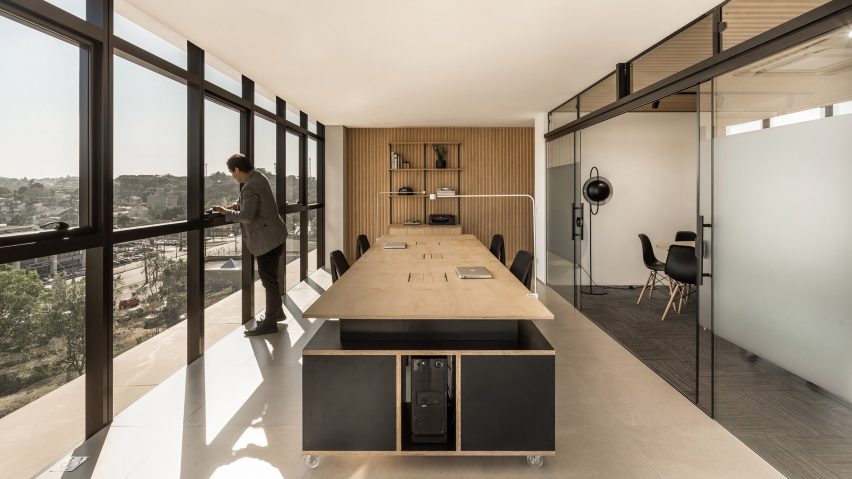 Light-colored wood from floor to ceiling is about to become a huge trend. This ties right back into bringing nature elements into your workspace. Light wood gives off an airy and light feel to a room which can make it feel very casual and comfortable. Even if you decide it's not a great fit for your floors or walls, many commercial designs are now incorporating this color after IKEA has shown great success with it.
Naval Color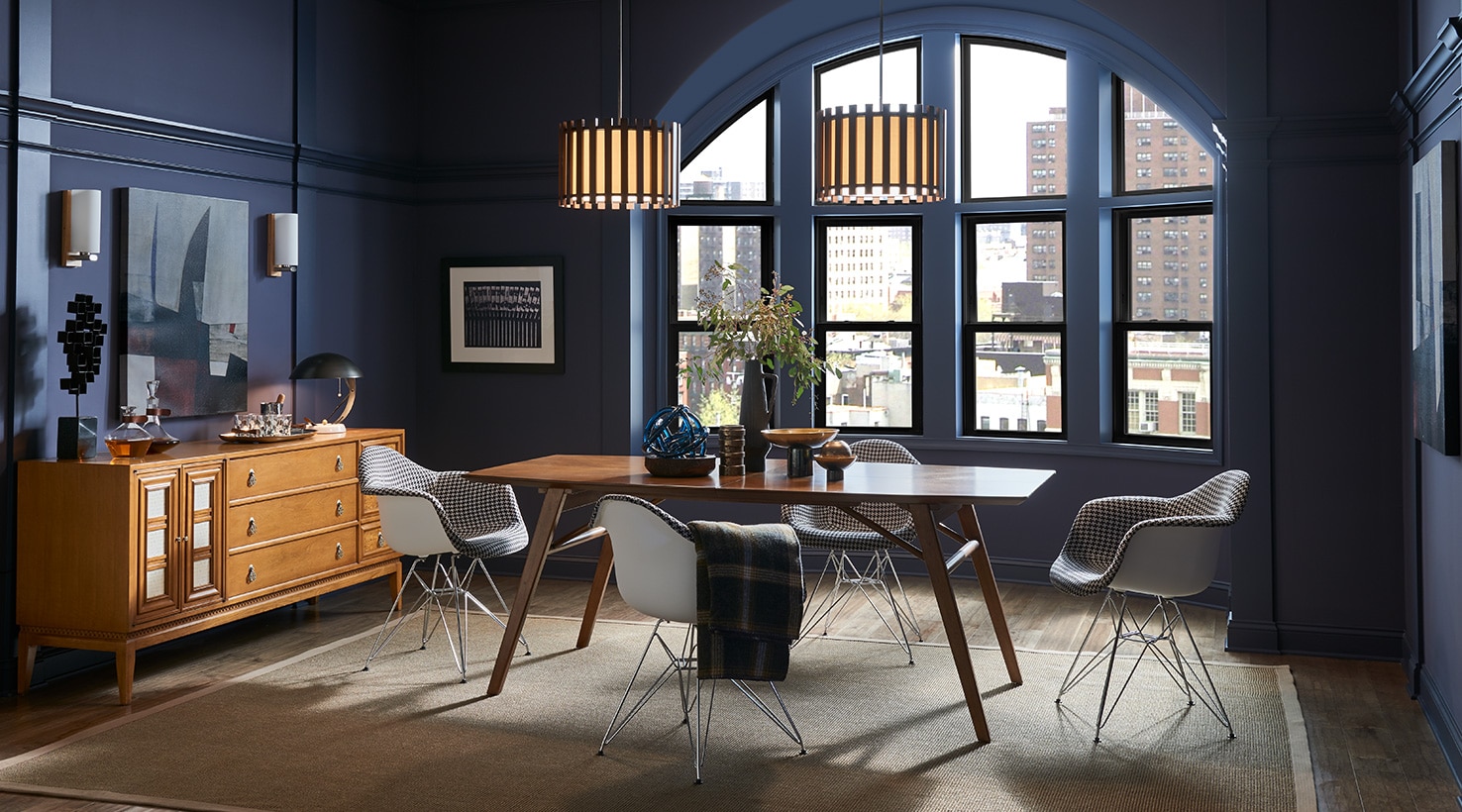 Whether you're thinking of the infinite sky, or the bottomless depths, naval fuses the striking and bold opulence of Art Deco with the awe‑inspiring power of nature. Naval is great for creating an elegant and contemporary space. It also pairs well with deep natural greens and less intense light browns which does a fantastic job of tying the room together with that light wood element.
Sustainable Modern Design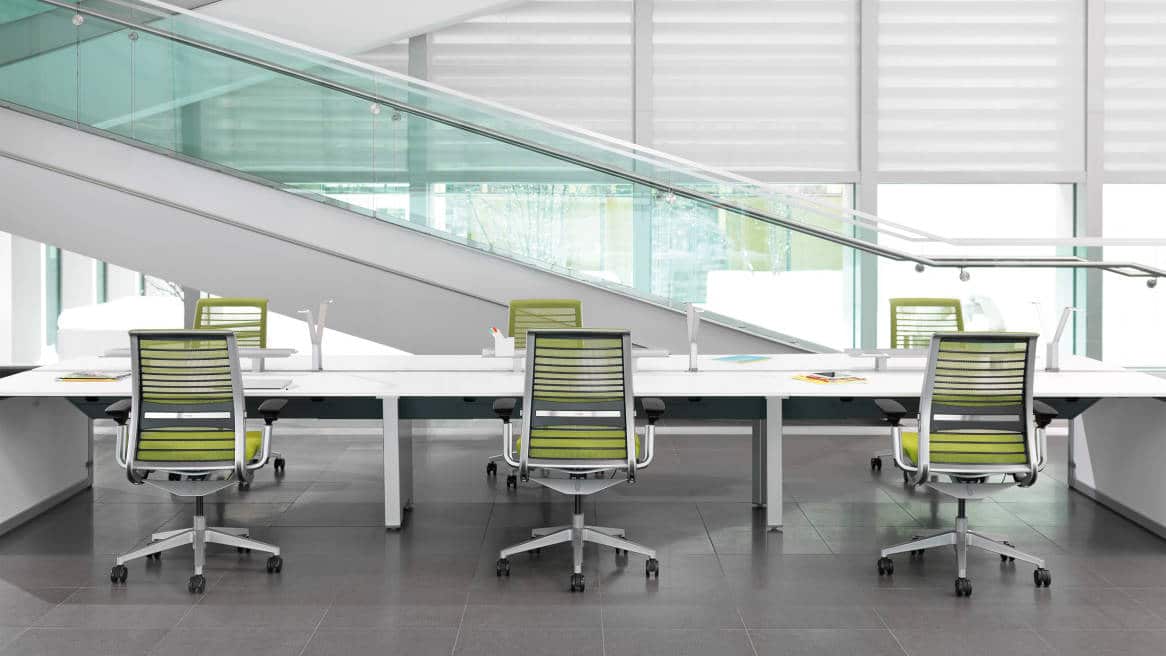 The design world has never been more enthralled with natural materials which can drive the sustainability we need. Environmentally conscious decisions come to the forefront as many companies will be moving towards creating more green solutions for their pieces. Not only is this great for the environment, but it also helps drive the message of creating a greener world.
Video Conferencing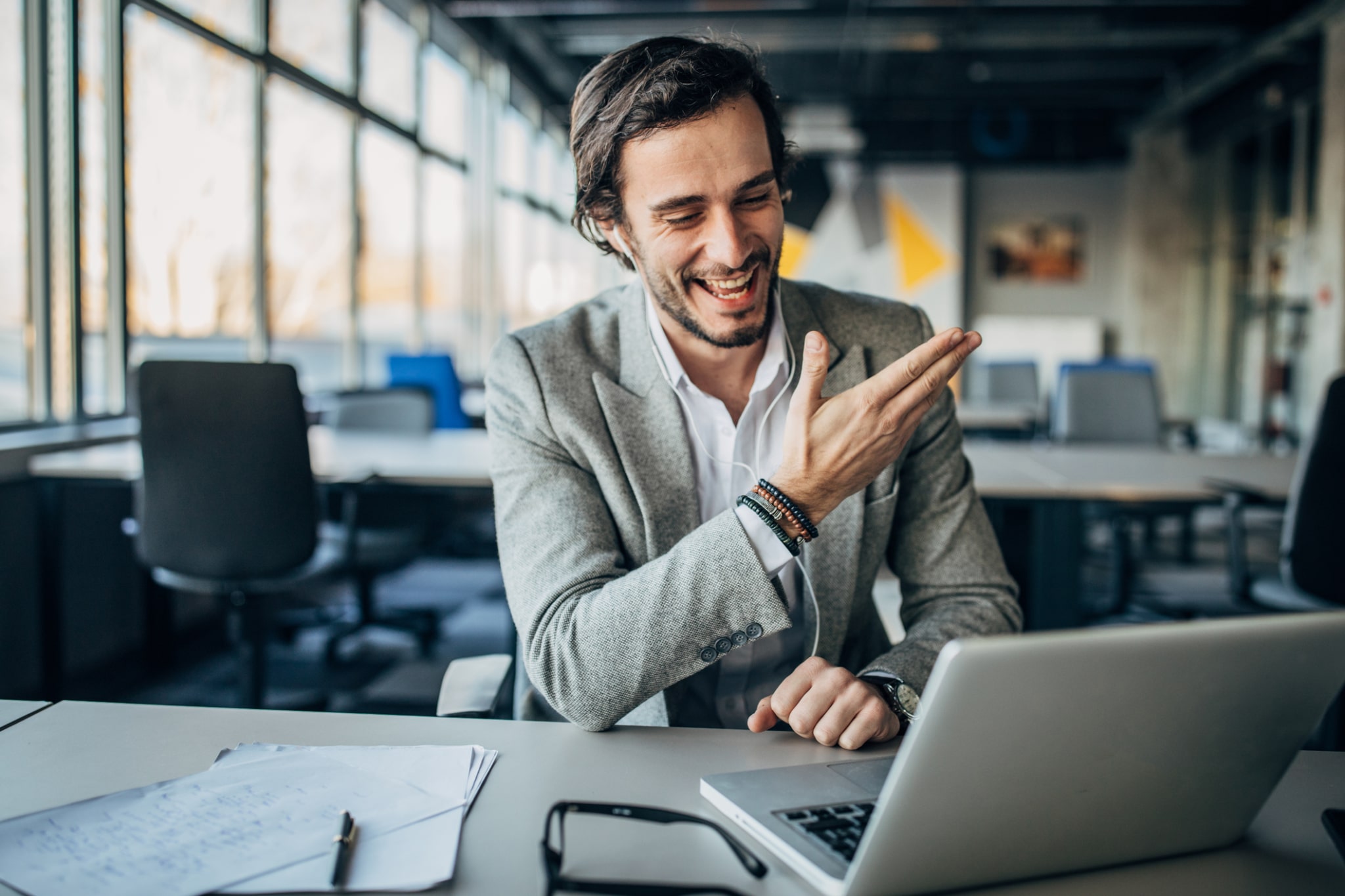 In addition to being focused on environmentally friendly pieces of furniture, it'll be important that the workspaces of the future are flexible and come with a focus on video conferencing. The office culture is changing rapidly and many businesses are switching to a fully remote staff who will be working from home or offering a flexible schedule where employees will only be in the office 2 or 3 times a week. With the lack of face-to-face interaction, being able to seamlessly and professionally host video conferences will be key moving forward. Not just for your employees to interact, but to continue doing business with customers who will no longer be visiting your office to see what you have to offer.
Open Floor Plans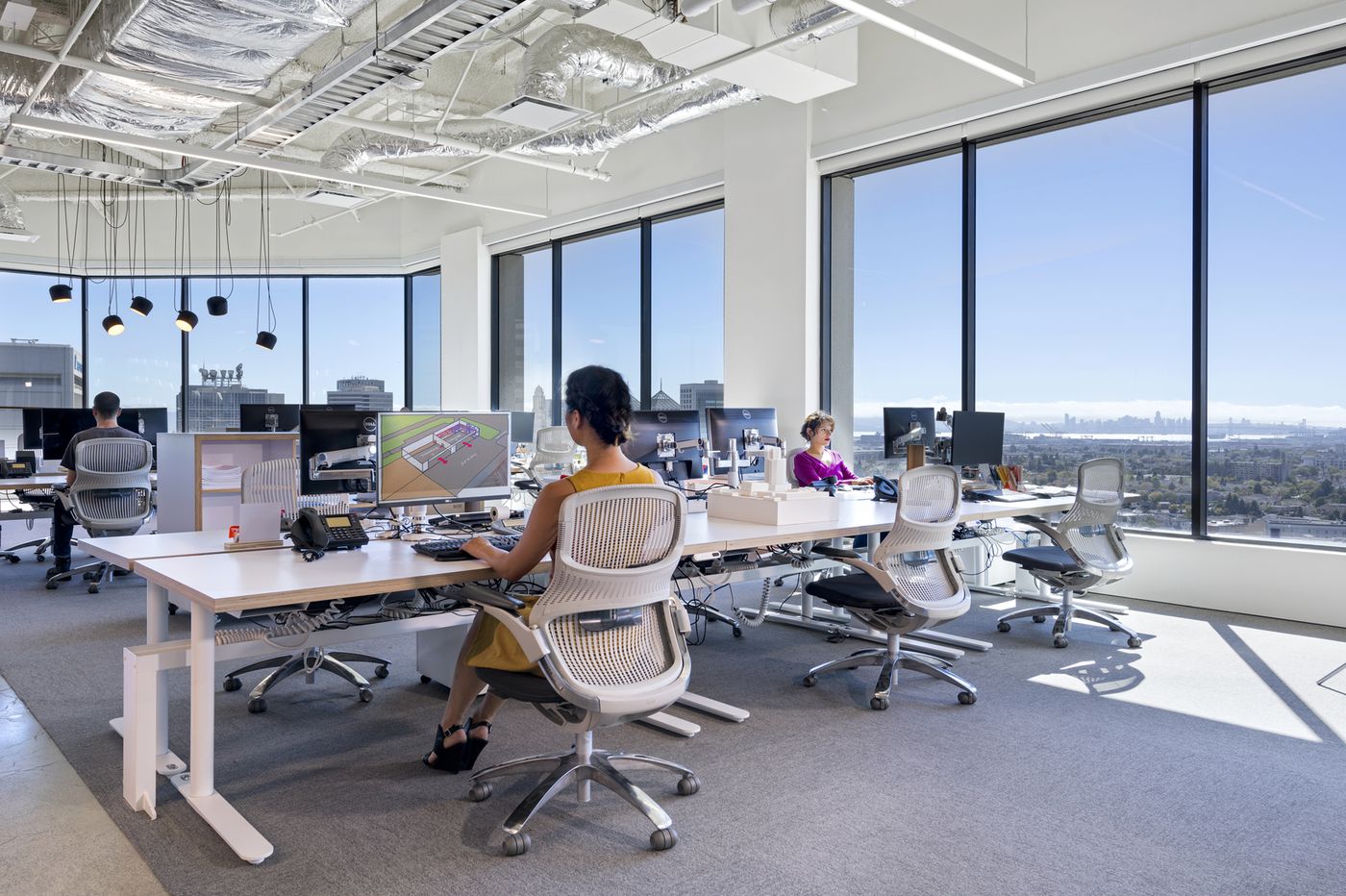 Indoff strongly believes that the trend of open floor plans will continue into the future as people return to the office. What businesses have felt the most from the COVID-19 pandemic is the lack of human interaction. The way we see it is if businesses are going to revert back to isolating their staff in cubicles, then they may as well let people work from home. Although cubicles do provide the privacy that many people enjoy it tends to deter face-to-face interaction.
Statement Pieces
If you want a sophisticated look without the loss of functionality, then adding a bold piece statement is a great option. A statement piece can take your interior decor to the next level by showcasing a unique piece of art. Could your office use a rug in the conference room? Perhaps a unique piece of art that enhances your brand?
Your Future Office
As you move about your office, take a deeper look, and pay close attention to the colors and decor. Ask yourself if your business is looking a bit dated and drab and lacking the energy, professionalism, and branding that it deserves. By implementing even just a few of these trends you'll breathe life back into your business. You'll notice the tone of voice change during customer interactions and a new level of professionalism during closed-door meetings.
Once the world returns to normal, you'll be prepared to invite your customers into your new and improved space. Even if your business has decided to work from home, offering a stipend to your employees to allow them to update their offices can go a long way to show how much you care about their efforts.