We know that LED bulbs last considerably longer than other type bulbs. In fact LED bulbs last approximately 50X longer than a regular incandescent, 20-25X longer than halogen and up to 10X longer than CFL. But we also understand that at some point; even a LED needs to be replaced. There is a lot to consider and your local Indoff LED Sales Representative can help you with your selection. 
Standard
Can
Flood
Globe
Candle
Tube
Track
Vintage
Time To Start Thinking In Lumens Instead Of Watts
The key when looking to buy an LED is lumens and not watts. To start, a lumen is defined by how much light you are getting from a bulb. The higher the lumen count, the brighter the light. This is a bit different than watts which is a measure of how much energy the bulb uses. 
Until we get to the point where we can mentally picture how much light is cast in lumens, we have a handy guide to help you with your next purchase. Also, an expert in the field, your local Indoff Energy Solutions Representative, will be delighted to help with this as well.
Your local Indoff Sales Representative can provide you more details on the following bulb products: 
Standard | Can | Flood  | Globe | Candle | Tube | Track | Vintage
LED Light Bulb Conversion Charts
When it comes time to replace the bulb in your desk lamp or hanging light fixture in your office or home, you need to look into LED bulbs. While a bit more expensive on the initial purchase, these bulbs last considerably longer and use less energy. A win for your wallet and a win for the environment.
Most people are familiar with watts when buying a light bulb. 100W is "brighter" than a 75W. But as we move more and more to LED bulbs, the old nomenclature will eventually go away. The new standard will be how many lumens does a particular bulb emit. Once you get in the habit of thinking lumens you won't be able to go back. And that's a good thing.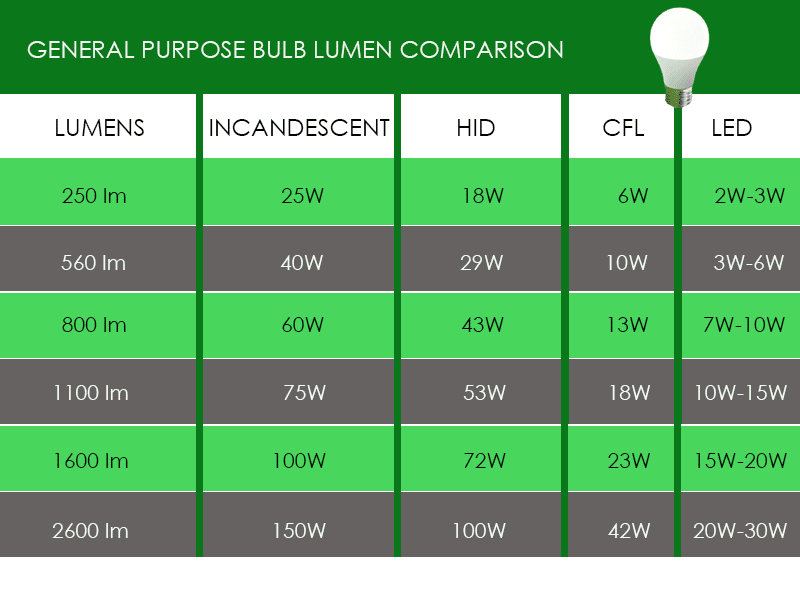 Linear LED light bulbs are a great option compared to fluorescent tubes. They use a fraction of the power, last 3X longer while still putting out the same amount of light. They are great for industrial and commercial where lighting is required to be on for long periods of time.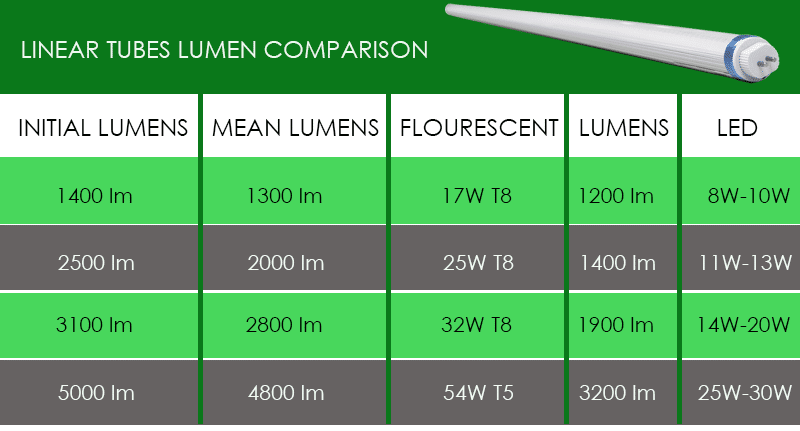 High output LED bulbs are the workhorse for parking lot and garage lighting, floods, and other areas that require substantial amount of brightness. Customers and employees feel safer when they go to a well lit area opposed to dimly or spotty lit lots and garages. With the LED bulb you also have longer life which reduces the amount of labor and maintenance required to keep areas in good condition.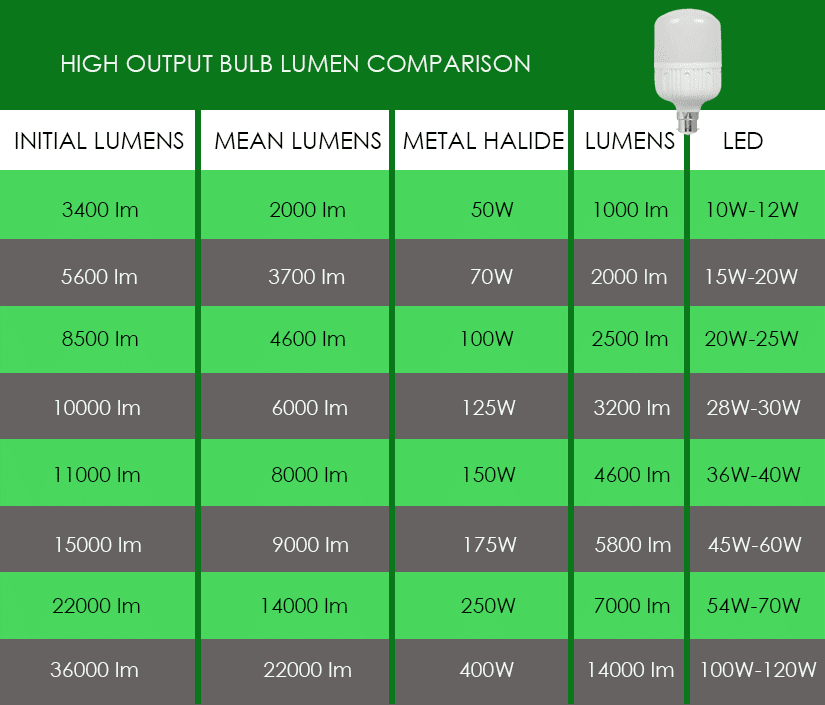 Stay ahead of the game. Learn more about recent trends in the Energy Solutions arena.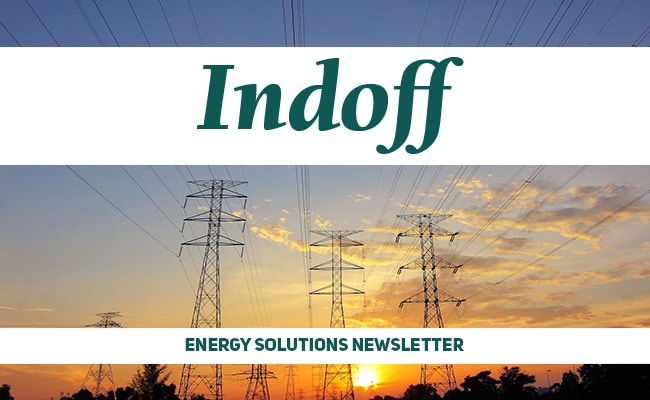 Area Lighting
Auditorium Lighting
Ballasts & Transformers
Canopy Lights
Consultation/Energy Audits
Day Lighting
Electrical Supplies
Exit & Emergency Lighting
Fans and Ventilation
Flood Lights
Garage Lighting
General Lighting & Fixtures
High Bays
LED Lamps/Tubes
Light Poles
Low Bays
Office Lighting
Parking Lot Lights
Retrofit Kits
Street Lights
Thermal Window Coverings
Troffers
Wall Packs
Warehouse Lighting
Experienced Energy Solutions Professionals Ready to Help.
Talk with a representative to see how Indoff can save you time and money on your next project.