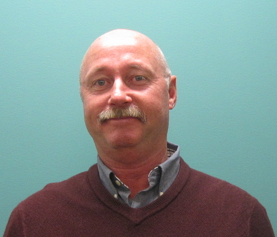 Mark Miller
Location:
South Dartmouth, Massachusetts
Email:
mark.miller@indoff.com
Phone:
(508) 971-4141
Fax:
(508) 934-0351
Products & Services:
Material Handling & Energy Solutions
YOUR LOCAL SOURCE FOR ALL YOUR MATERIAL HANDLING NEEDS.
With over 20 years of "hands on" experience in the Material Handling Industry, I can assist with all project phases from layout and quoting to procurement and installation. I provide quality products and services at a fair price with attention to detail from beginning to end.

My years of on site experience has provided me valuable knowledge working with products such as: Mezzanines, Modular Buildings, Wire Partition, Lifts / Stackers, Lockers, Pallet Rack, Shelving, Work Stations and other related facility equipment.

Please contact me when planning your next project or purchase. I look forward to working with you and providing the level of service that your company deserves.

I can also assist with lighting retrofits to lower your lighting / energy costs.
Please inquire about a no cost lighting analysis.



I HAVE THE EXPERTISE TO DESIGN A PLAN TO MAXIMIZE EFFICIENCY WITH THE BENEFIT
OF COST SAVINGS.

I BUILD RELATIONSHIPS THAT LAST.

CUSTOMER SATISFACTION IS MY NUMBER ONE PRIORITY.

PLEASE DO NOT HESITATE TO CONTACT ME FOR YOUR NEXT PROJECT OR PURCHASE.

I LOOK FORWARD TO WORKING WITH YOU.